Thank you, 2019 Participants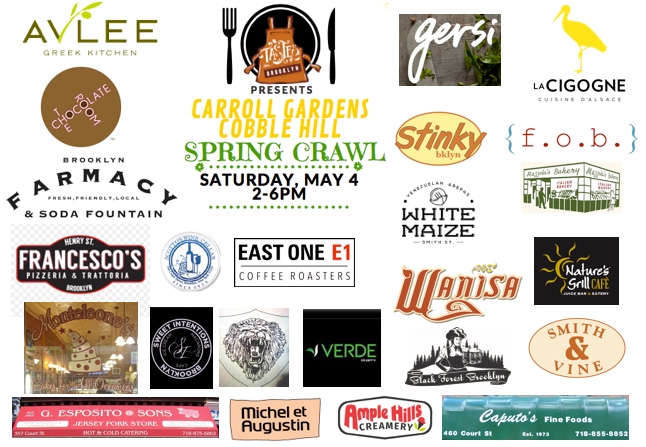 Tastes of Gowanus 2019 Restaurant Participants
Our 2018 Restaurants and Gracious Participants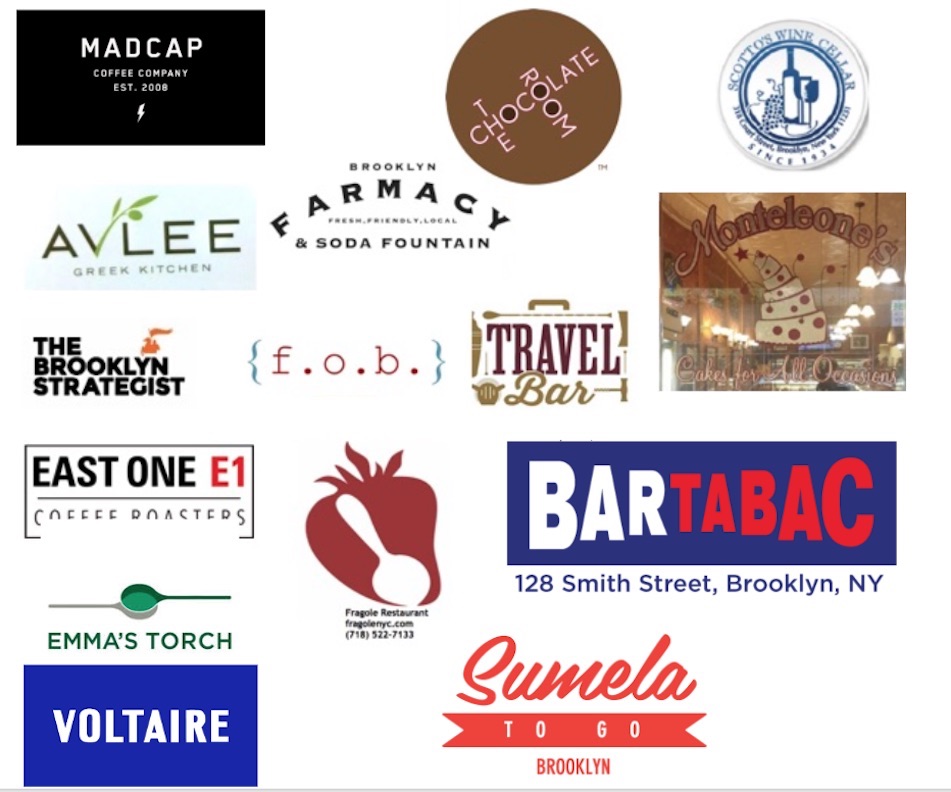 Tickets available day-of at the bolded restaurants:
Thank you to all our chefs, sponsors and restaurants for our Tastes of Brooklyn Crawls in fall 2017 and spring 2017!
See the spring 2017 Tastes of Brooklyn menu and map
Tastes of Columbia Waterfront
Saturday,
Sept. 14, 2-6 pm
Participants:
Come to our next crawls!
Columbia Waterfront, Sept. 14
Flatbush, Oct. 6
Smith Street Soup, Oct. 26
Check out our past events!
---
Contact Us
Love to Paint N Sip?
Come to Carroll Gardens and Gowanus. Relax and let your creative juices flow. Paint, led by talented local artists. Free drink and supplies included. Email us for details.

Have kids who love to cook?
Enjoy Tastes of Brooklyn pop-up cooking classes. Go around the world with us and cook in Spanish, French and more. Email us at tastesofbrooklyn@gmail.com for info!