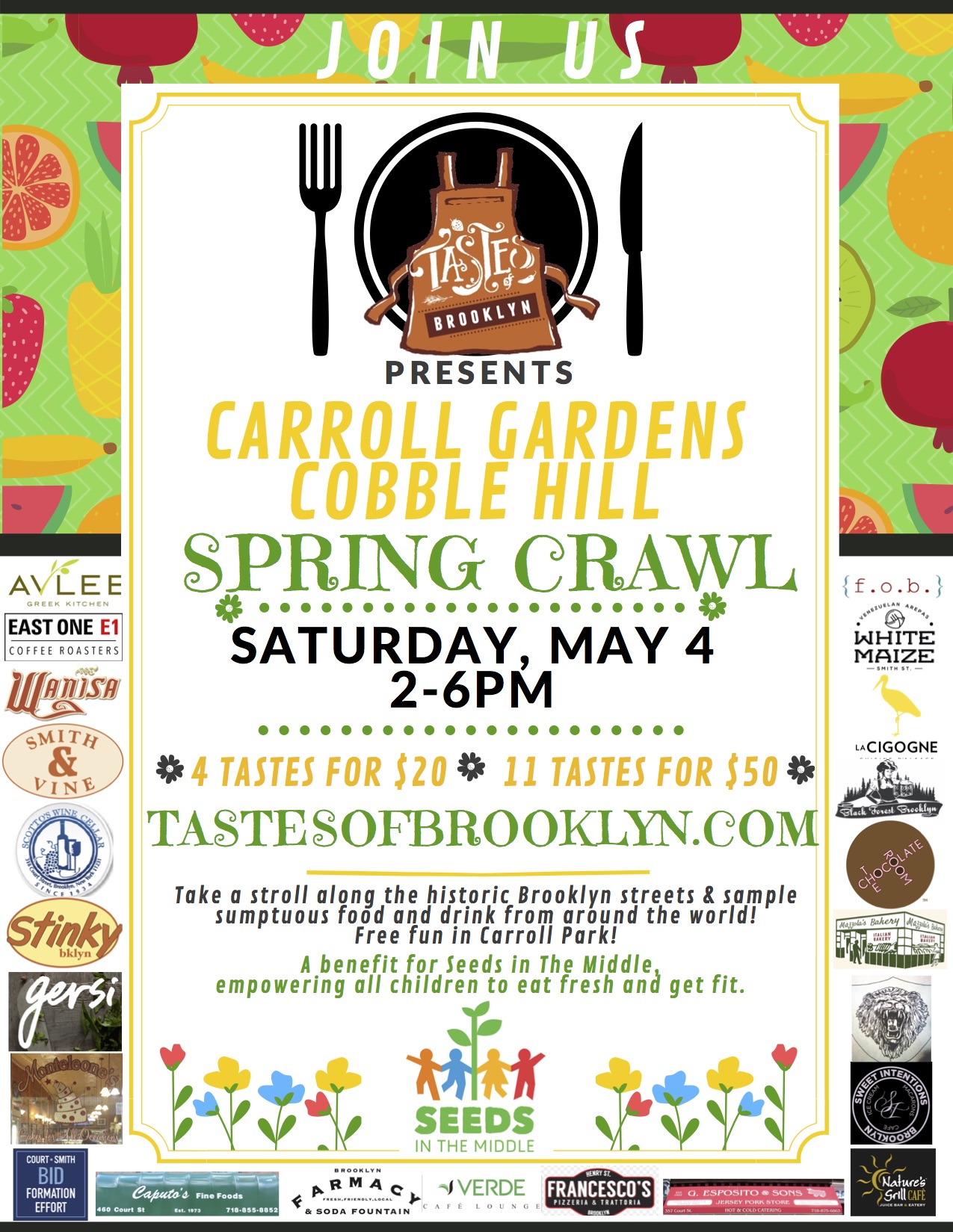 Welcome to the Carroll Gardens-Cobble Hill Spring Crawl
Here's the info you need to know!
First - Buy Tickets Here!
Tickets will also be on sale in person at Avlee Greek Kitchen, Francesco's Pizzeria and Trattoria, White Maize
Here's a map you can print - Get Map!
Here's the menu - See Menu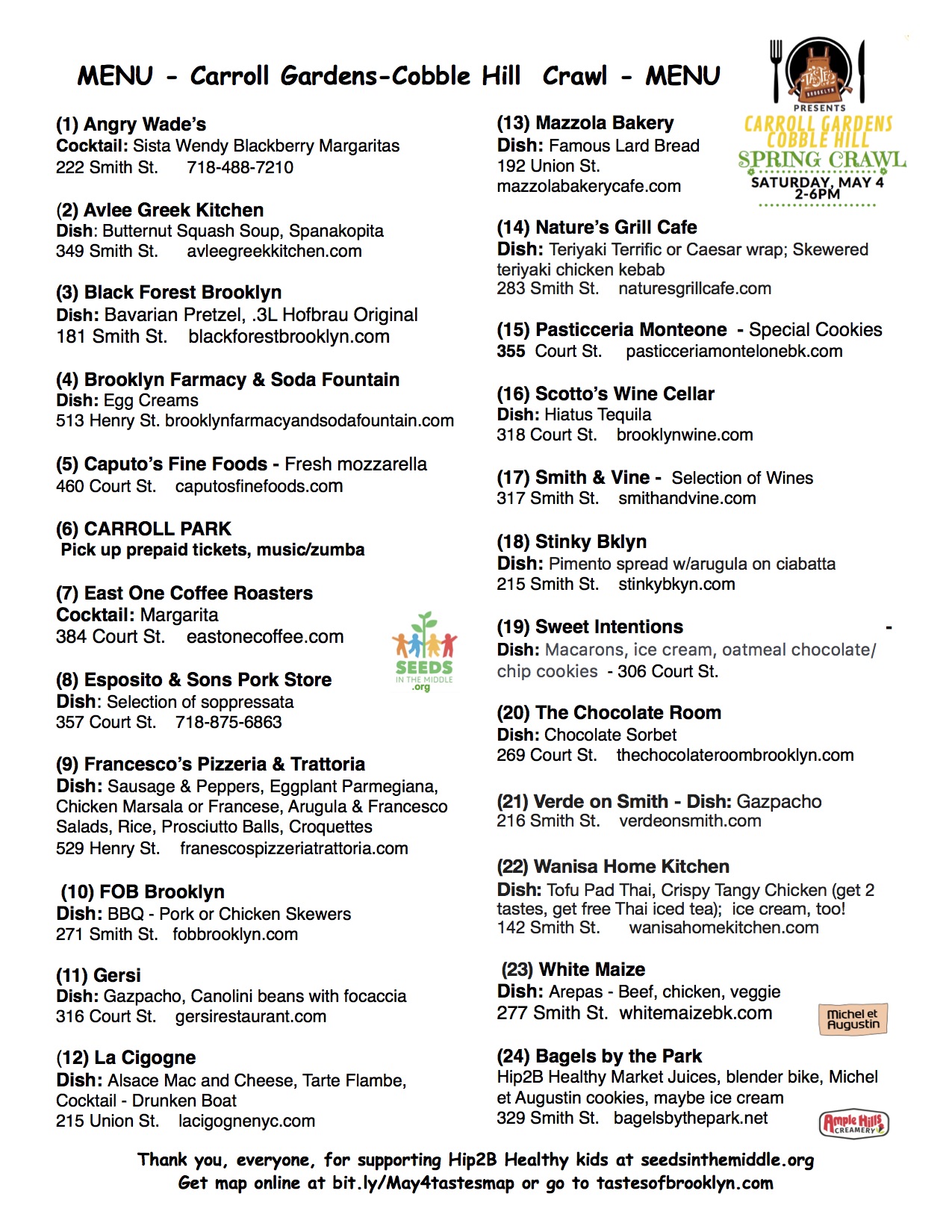 At Carroll Park, we'll have music, dancing and free fun.
Thank you for supporting our city's children at Seeds in the Middle
Red Hook Crawl
Sunday, July 28, 2-6 pm
Participants:
Stay tuned for our next crawls!
Columbia Waterfront, Sept. 14
Gowanus, Sept. 21
Prospect Lefferts Gardens, Oct. 6
Carroll Gardens-Cobble Hill, Oct. 5
Franklin Avenue - Crown Heights, Oct. 26
Check out our past events!
---
Contact Us
Love to Paint N Sip?
Come to Carroll Gardens and Gowanus. Relax and let your creative juices flow. Paint, led by talented local artists. Free drink and supplies included. Dates: Wednesday, July 17 at White Maize, Wednesday, July 24 at FOB Brooklyn Friday, Aug. 9 - Dog Edition - at Strong Rope Brewery
Tickets here (bit.ly/tastesofbkevents)
---
Have kids who love to cook?
Enjoy Tastes of Brooklyn pop-up cooking classes. Go around the world with us and cook in Spanish, French and more. Email us at tastesofbrooklyn@gmail.com for info!