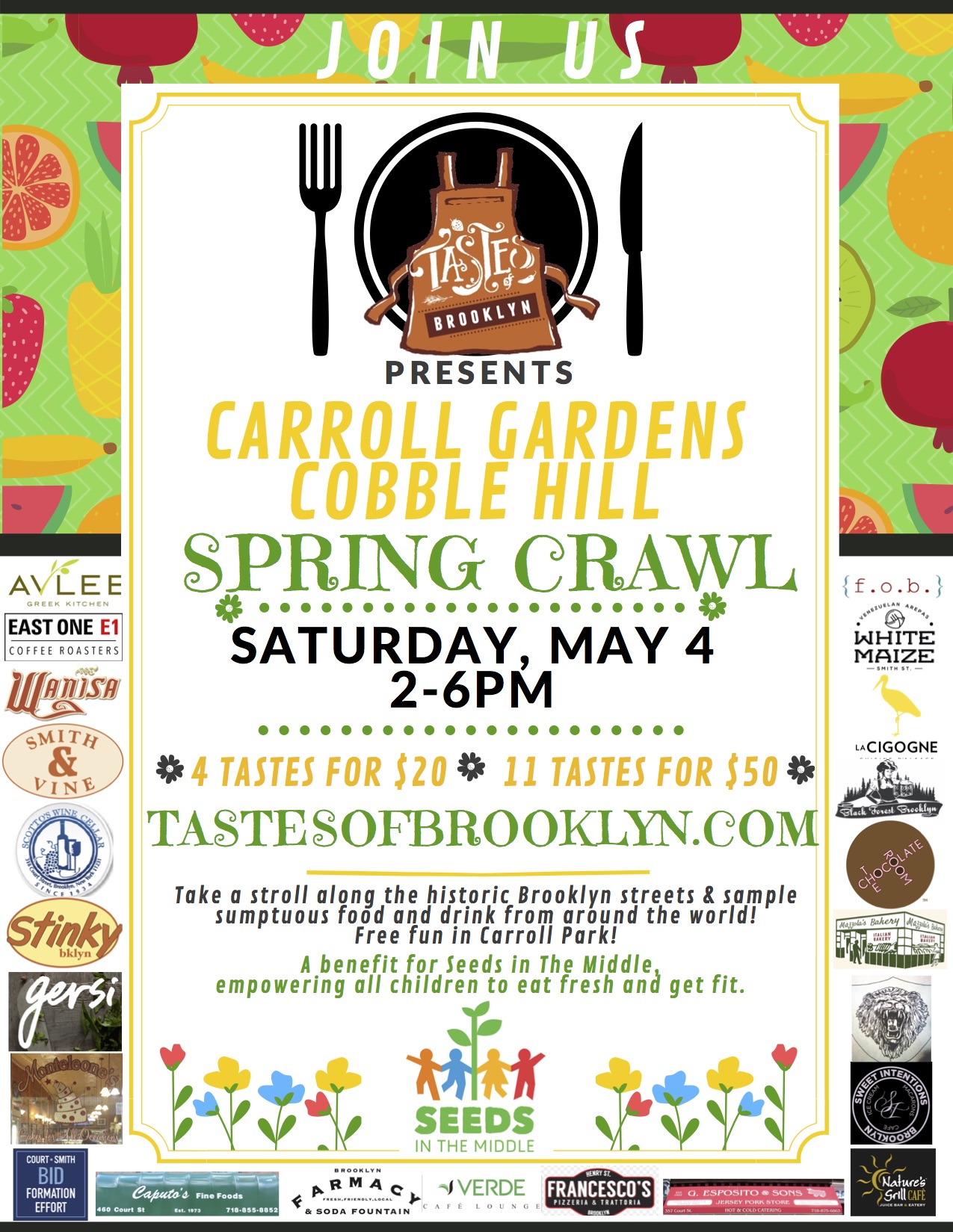 Welcome to the Carroll Gardens-Cobble Hill Spring Crawl
Here's the info you need to know!
First - Buy Tickets Here!
Tickets will also be on sale in person at Avlee Greek Kitchen, Francesco's Pizzeria and Trattoria, White Maize
Here's a map you can print - Get Map!
Here's the menu - See Menu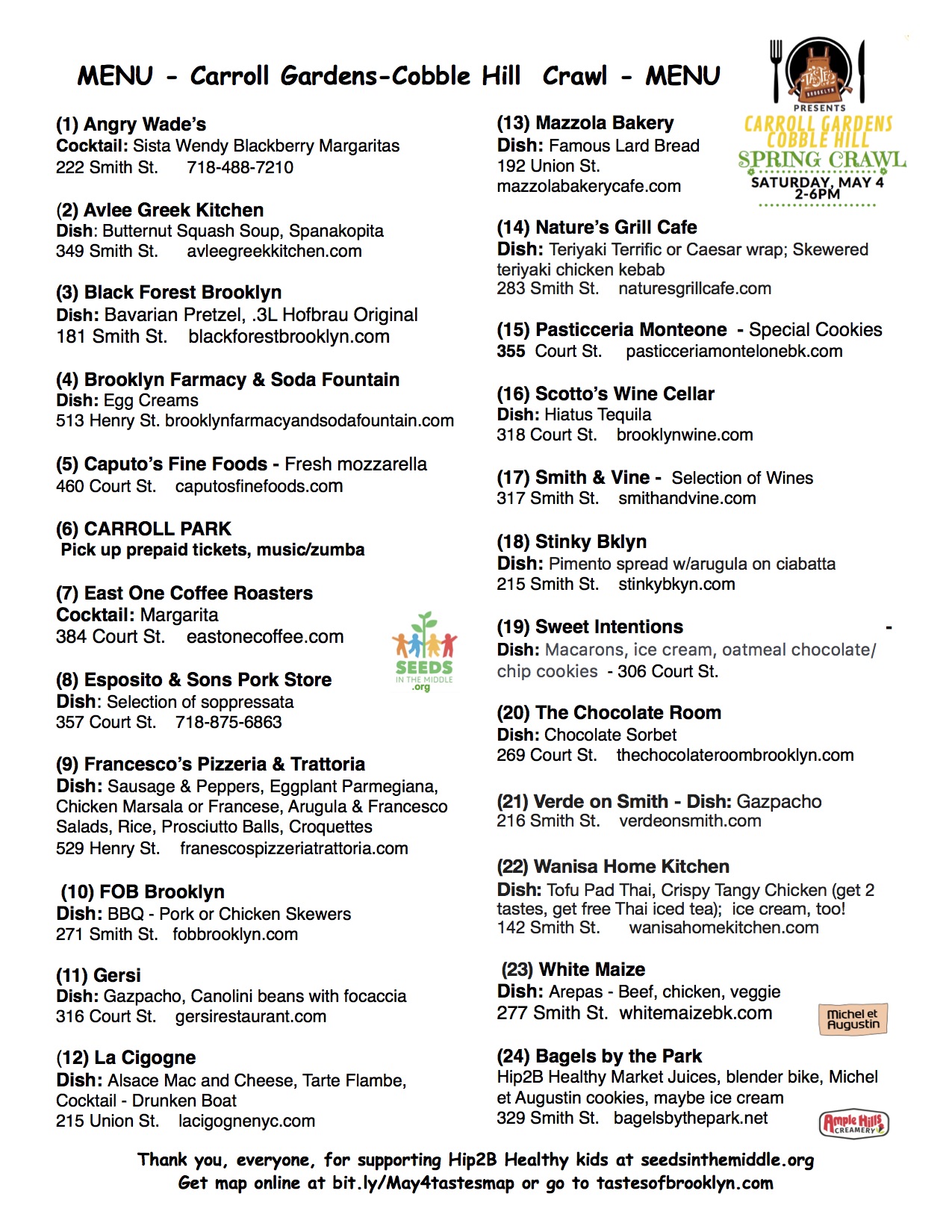 At Carroll Park, we'll have music, dancing and free fun.
Thank you for supporting our city's children at Seeds in the Middle
Tastes of Franklin Festival
Crown Heights!
Sunday, June 2nd, 2-6 pm
Participants:
Thanks to all of our participants this spring for phenomenal culinary festivals. More to come!
Carroll Gardens-Cobble Hill Spring Crawl, Saturday, May 4
Taste of Gowanus Saturday, April 13
---
Contact Us
---
Have kids who love to cook?
Enjoy Tastes of Brooklyn pop-up cooking classes. Go around the world with us and cook in Spanish, French and more. Email us at tastesofbrooklyn@gmail.com for info!