Thanks, Brooklyn! We have been eating and drinking and doing good all over Brooklyn this fall - first Columbia Waterfront, then Carroll Gardens-Cobble Hill and Flatbush. Now, join us on our next venture to Crown Heights on Saturday, Oct. 19, 2-6 pm. If you missed this sold-out event last spring, here's your chance to try the sumptuous fall fare of trendy Franklin Avenue. Stroll along the restaurant row from Eastern Parkway to Atlantic Avenue, just blocks from the Brooklyn Museum and Botanic Garden.Take the 2/3/4/5 trains to Franklin Avenue to enjoy the culinary gems of this diverse, colorful, culturally rich neighborhood. We are honored to partner with Crow Hill Community Association and Brooklyn Celebrity to present our second Tastes of Franklin Festival. We are proud to support local - keeping alive the vibrant small businesses that make NYC such a rich place to live.
Fun for all ages. Dogs welcome, too!
Many thanks to all the talented, generous Brooklyn restaurants, bars, bakeries, distillers and foodies who making our Tastes of Brooklyn crawls rock! Follow us on social media or get on our email list at tastesofbrooklyn@gmail.com.
Join the Tastes of Franklin Festival on Facebook here.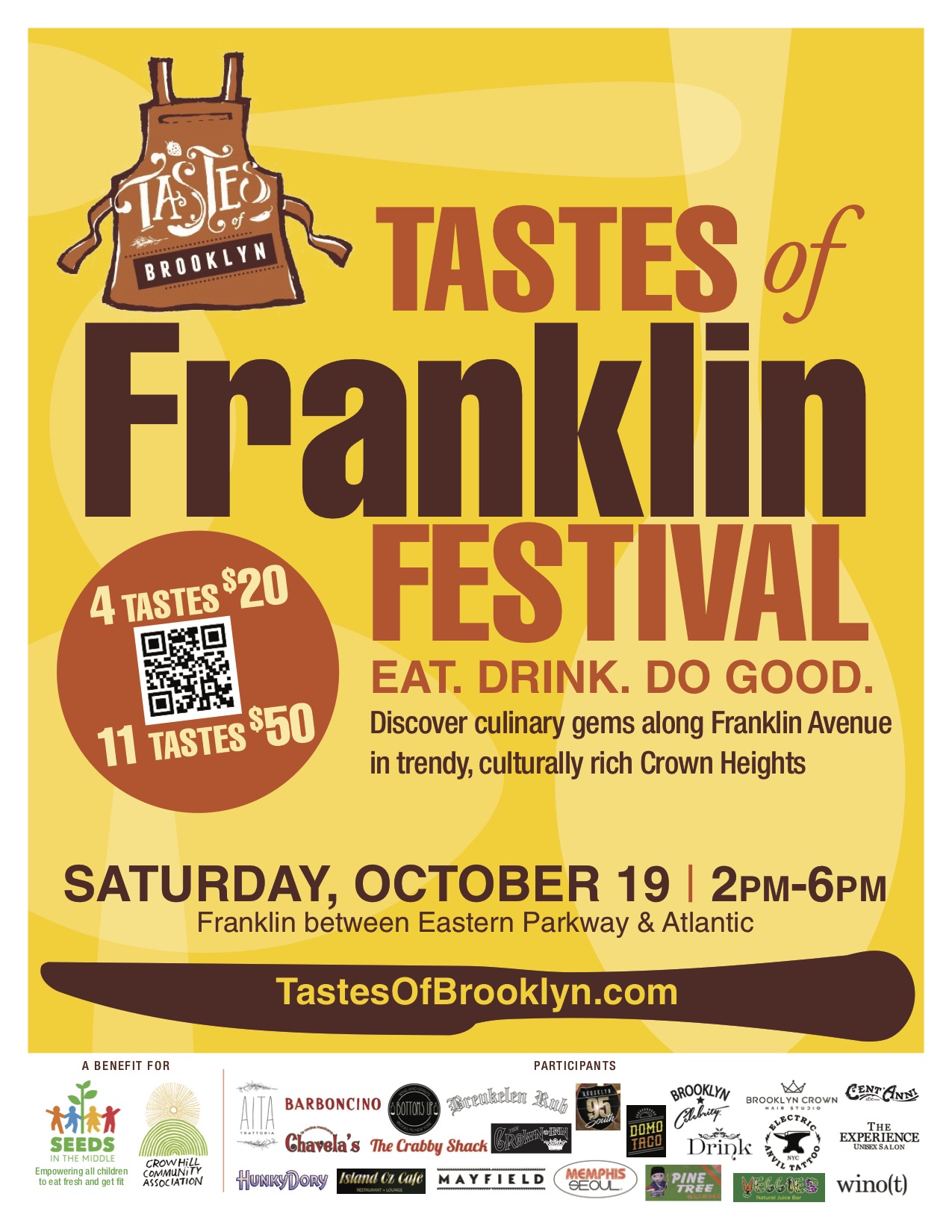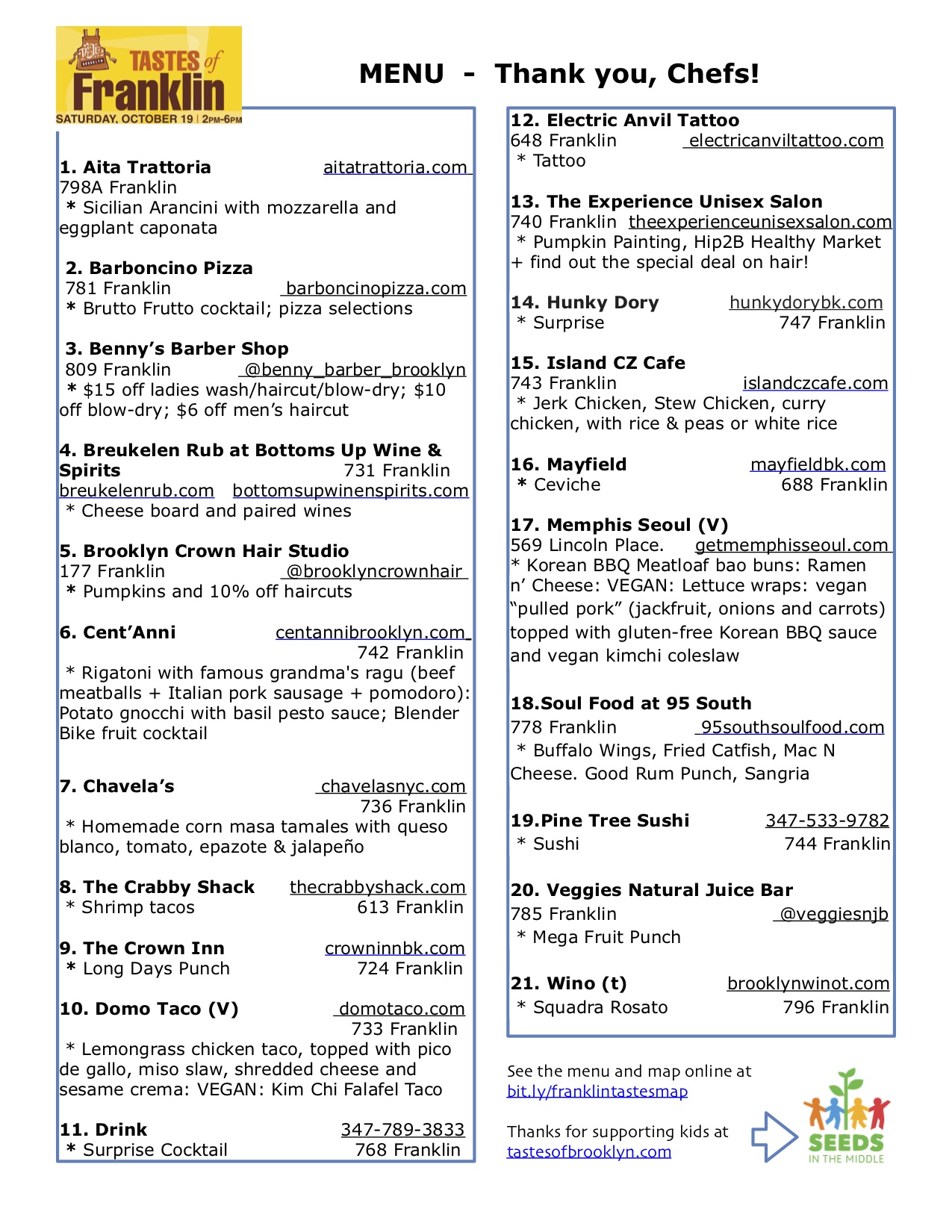 See some clips from our Fall Crawl 2017:
Tastes of Brooklyn from DigitalTechCINEMA on Vimeo.
Eat. Drink. Do Good.
Founded by local food establishments and Seeds in the Middle, the Tastes of Brooklyn promotes local culinary talent along with supporting youth in underserved Brooklyn's food deserts so they can create healthy places to live and learn. We are proud to support and promote Brooklyn's small businesses and food entrepreneurs from around the world in Brooklyn - both the old and new.
Family-friendly, kid-friendly, dog-friendly.
Guest chefs welcome!Contact tastesofbrooklyn@gmail.com for information.
A special thanks to all who took part in our Carroll Gardens-Cobble Hill Crawls 2016, 2017, 2018, and our inaugural event on October 20, 2016!
Franklin Avenue Festival
Saturday, Oct. 19
2-6 pm
Participants:
Check out our past events!
---
Contact Us
Love to Paint N Sip?
Come to Carroll Gardens and Gowanus. Relax and let your creative juices flow. Paint, led by talented local artists. Free drink and supplies included. Email us for details.

Have kids who love to cook?
Enjoy Tastes of Brooklyn pop-up cooking classes. Go around the world with us and cook in Spanish, French and more. Email us at tastesofbrooklyn@gmail.com for info!