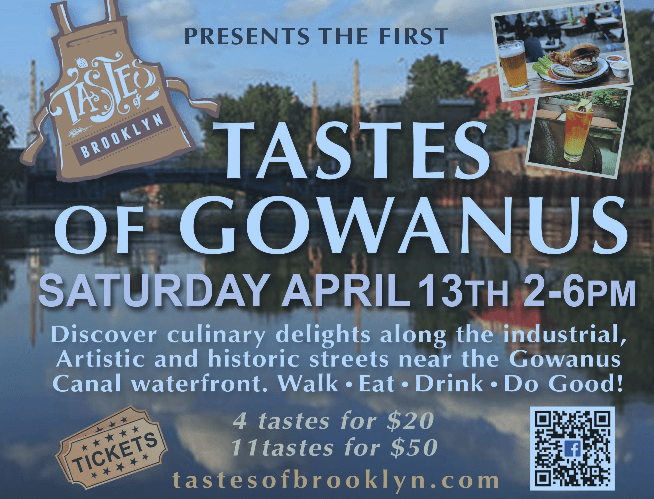 Welcome to the Tastes of Gowanus!
Here's the info you need to know!
First - Buy Tickets Here!
Tickets will also be on sale at Claro, Dirty Precious, Four and Twenty Blackbirds, Gowanus Dredgers Boathouse, Lavender Lake, Lucey's Lounge
Here's a map you can print - Get Map!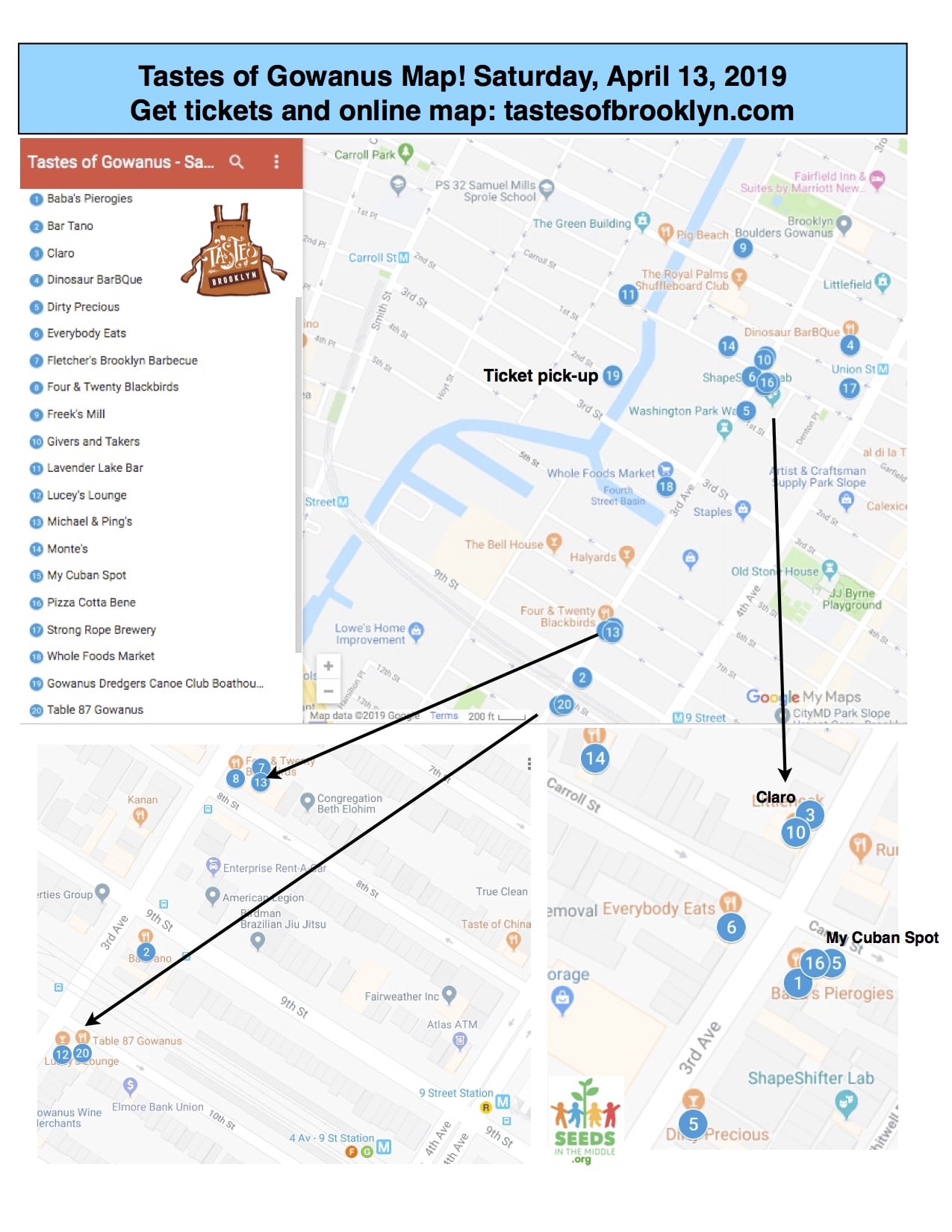 Here's the menu - See Menu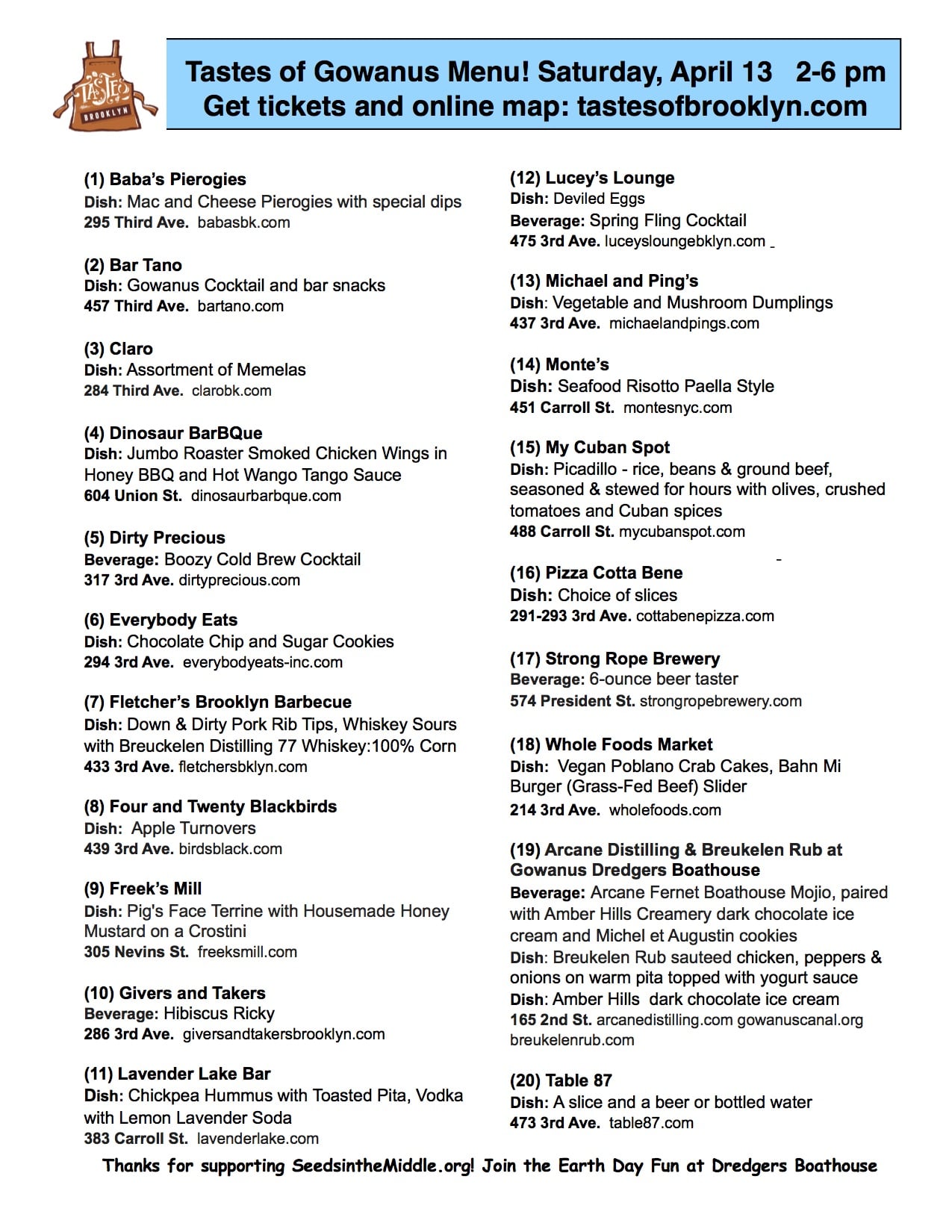 Here's Earth Day family fun, food and drink at the Gowanus Dredgers Boathouse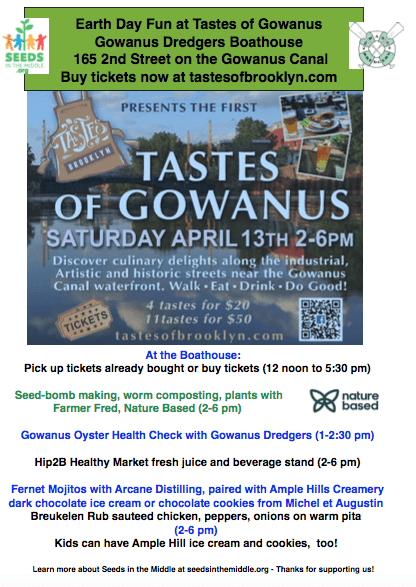 Thank you for supporting the Earth and our city's children at Seeds in the Middle
Tastes of Williamberg
Saturday, Sept. 17 2-7 PM
Who's in, Williamsberg
Check out our past events!
Stay updated! Like us on Facebook here or IG here
tastesofbrooklyn.com

Instagram @tastesofbrooklyn
Twitter: @tastesofbk
Contact Us
All Tastes of Brooklyn events support Seeds in the Middle, a charity empowering students, schools and their communities in food deserts to create affordable, nearby access to fresh fruits and vegetables and healthy choices. Seeds in the Middle on Facebook here and Instagram. Can't come? You can still give.