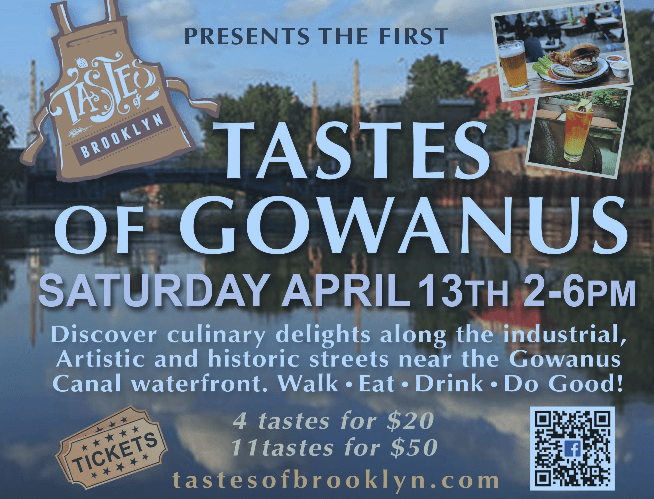 Welcome to the Tastes of Gowanus!
Here's the info you need to know!
First - Buy Tickets Here!
Tickets will also be on sale at Claro, Dirty Precious, Four and Twenty Blackbirds, Gowanus Dredgers Boathouse, Lavender Lake, Lucey's Lounge
Here's a map you can print - Get Map!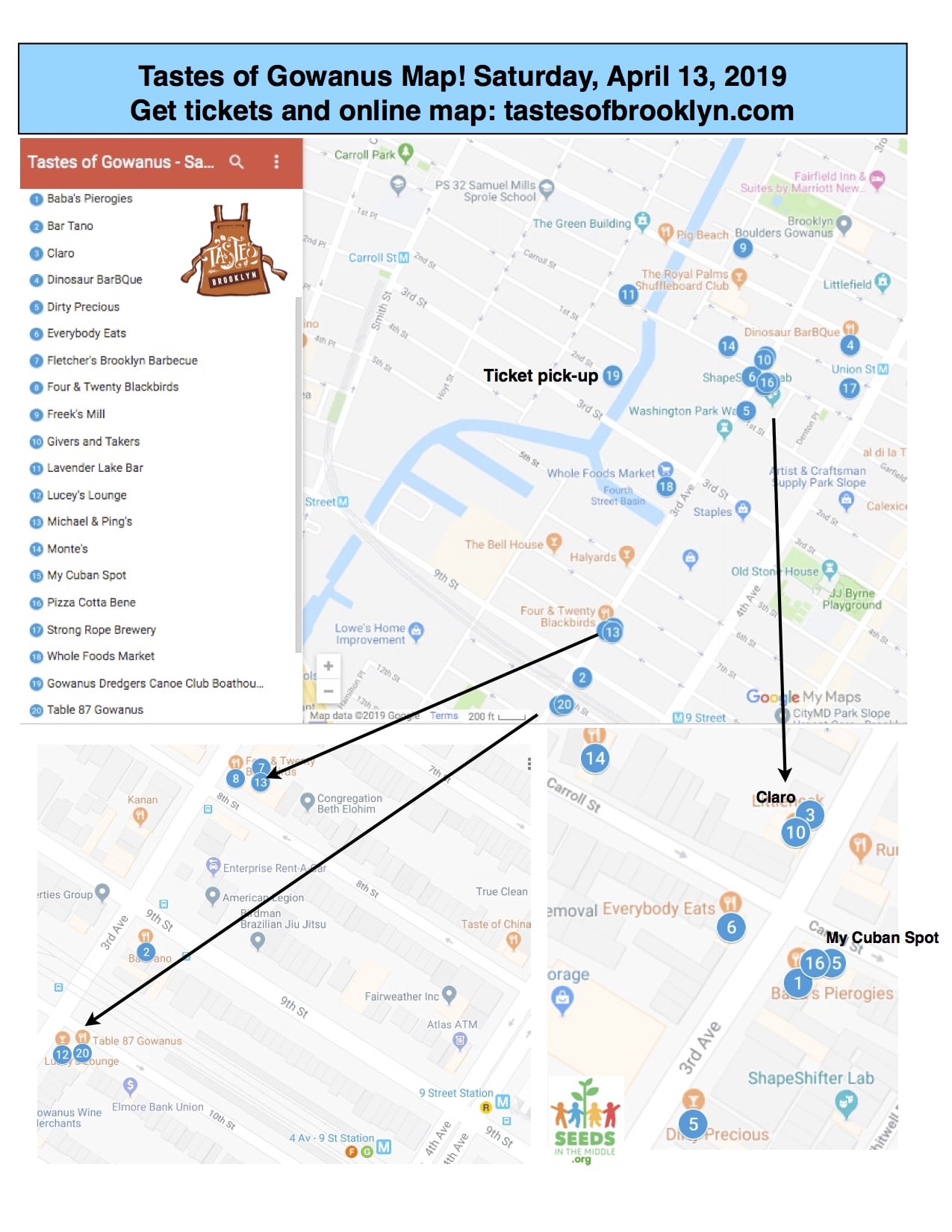 Here's the menu - See Menu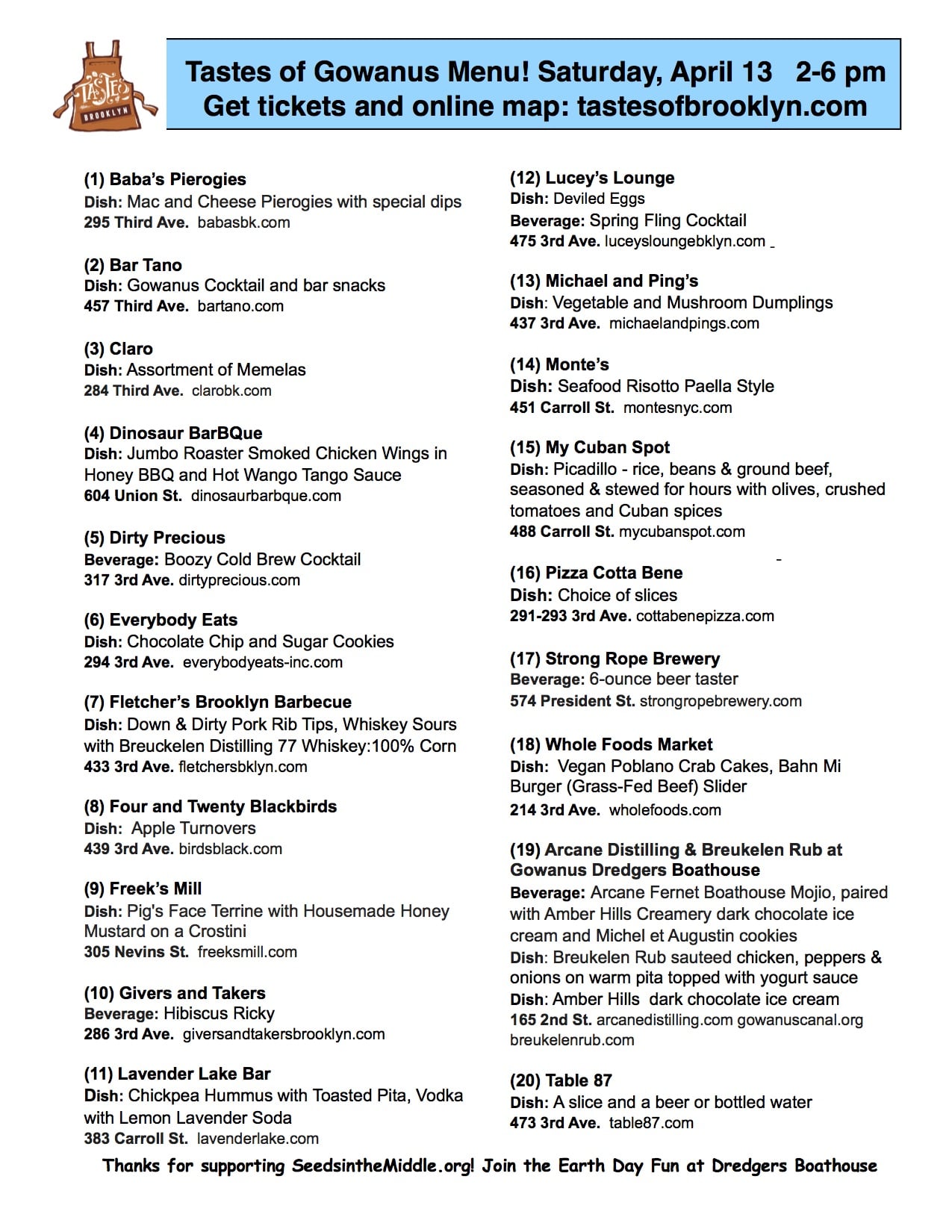 Here's Earth Day family fun, food and drink at the Gowanus Dredgers Boathouse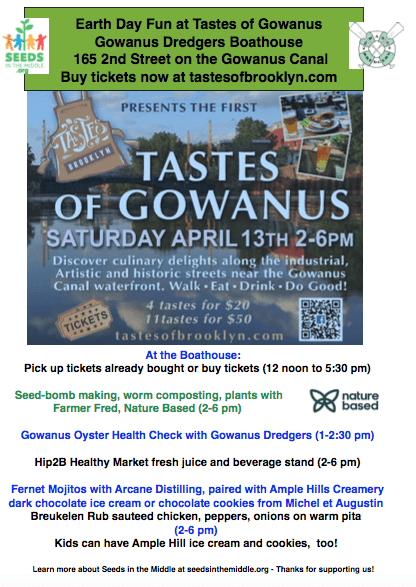 Thank you for supporting the Earth and our city's children at Seeds in the Middle
Red Hook Crawl
Sunday, July 28, 2-6 pm
Participants:
Stay tuned for our next crawls!
Columbia Waterfront, Sept. 14
Gowanus, Sept. 21
Prospect Lefferts Gardens, Oct. 6
Carroll Gardens-Cobble Hill, Oct. 5
Franklin Avenue - Crown Heights, Oct. 26
Check out our past events!
---
Contact Us
Love to Paint N Sip?
Come to Carroll Gardens and Gowanus. Relax and let your creative juices flow. Paint, led by talented local artists. Free drink and supplies included. Dates: Wednesday, July 17 at White Maize, Wednesday, July 24 at FOB Brooklyn Friday, Aug. 9 - Dog Edition - at Strong Rope Brewery
Tickets here (bit.ly/tastesofbkevents)
---
Have kids who love to cook?
Enjoy Tastes of Brooklyn pop-up cooking classes. Go around the world with us and cook in Spanish, French and more. Email us at tastesofbrooklyn@gmail.com for info!